Here we go again…the new travel planning confusion
Before most of us worried about paying the rent or saving for a child's college education, there was the summer job.  Many of us worked summer jobs in high school and college that may not have been relevant to our future careers, but which still shaped our lives for many years to come.  Whenever I talk to someone about the formative lessons learned during their youth, one of the first things they reference is a summer job.  A summer spent lifeguarding or delivering balloon bouquets (my first summer job) can be just as influential upon our life experiences as an internship at a Fortune 500 company.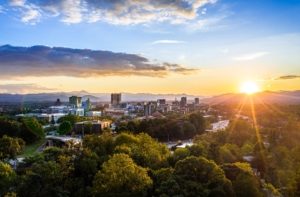 I don't know, however, that I've ever had a "summer" job as formative as my most recent one: serving as interim CEO for the Explore Asheville Convention and Visitors Bureau in Asheville, NC for five months, from July through November 2020.  Yes, during the global pandemic and a period of national social unrest.  But I was lucky–I was surrounded by a talented team and grateful stakeholders in a remarkable place that made the experience of running a destination marketing organization (DMO) relatively painless.
While I learned a host of lessons that will make me a better consultant, manager, and person, the greatest lesson learned is that the job of DMO CEO (or any CEO, for that matter) is a constant daily struggle between the desire for long-term strategic planning and the need to extinguish short-term brush fires.  While the role of chief executive has continued to evolve in communities and DMOs of all sizes, with a greater emphasis upon leadership, vision, and collaboration than ever before, most CEOs still ricochet like a pinball from one "crisis" du jour to another.
A key skill for any CEO is to keep their "eyes on the prize" and avoid succumbing to the tyranny of the present.  There's no substitute for clear-eyed commitment to the discipline provided by a good long-range plan, despite the many brush fires that burn around us.  Those brush fires will never completely go away, so you'd best learn to fight them and keep moving through the forest.  That's a summer job lesson I'll never forget.
And on this National Tourism Week, I salute those DMO CEOs who continue to fight the same good fight in every season, every day.  You have my respect more than ever.
READY TO
Get Started?
Contact us any time for a discussion, proposal, or quote and we will gladly oblige. We are flexible and pride ourselves in personal attention, no matter how big or small the assignment.