Here we go again…the new travel planning confusion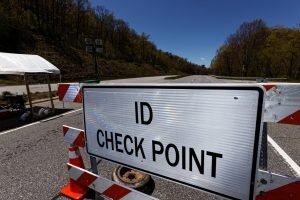 One of the more insightful pieces of coronavirus-related tourism research I've read in the last few weeks comes courtesy of the folks at Destination Analysts,  as part of their ongoing surveys of American travelers about their intent to travel.  These findings are a couple of weeks old and while I'm sure the indicators continue to improve modestly, they should be a caution flag to anyone in the travel and tourism sector.
When travelers were asked April 24-26 about their level of agreement with the statement, "I do not want travelers coming to visit my community right now," 64% of respondents said they agree or strongly agree.  This finding is an improvement from mid-April, but it's still concerning that only about a third of Americans want visitors in their cities and towns, even while many of those same people increasingly want to travel themselves.  It's a legitimate concern, of course.  And while the result may differ by region, demographic, a destination's anticipated source of visitors, population density of the community, etc., it's still something every destination marketing organization and their partners should be thinking about how to address.  You can have the best recovery marketing plan possible and still be met with community opposition.
Destination Analysts also asked the question, "How would you feel if you saw an advertisement today promoting your community as a place to come visit when it is safe?"  The results are better here–only 36% said they would be unhappy or very unhappy to see such an ad which, if we're honest, may not be much different from many communities' pre-pandemic sentiments.  But combined with the first result above, it's another indication that not everyone in town is going to be happy about seeing visitors, even if they want the benefits they bring with them.
Time–and a continuing decline in deaths and hospitalizations–will help, but likely won't be enough given expectations for a second wave of coronavirus at some point.
So what can you do?
Demonstrate empathy, for starters.  You're as much a resident of your community as everyone else. You're just as concerned about your own health and that of your neighbors, children, grandchildren, and parents.  Your progress in rebuilding your community's visitor economy is dependent upon a successful reopening, even if achieved in phases over a long period of time.  You're not going to jeopardize that deliberately.
Regularly communicate what you and your partners are doing to keep the community safe, via pre-visit communications, enhanced hotel room cleaning processes, the maintenance of social distancing at attractions, restaurants, and retailers, and other stringent procedures intended to protect both residents and visitors. It's also important to dispel myths and stay on top of misperceptions.
Build trust with local officials.  Chances are, some of them think inviting visitors to your community is the worst possible thing right now. Be completely respectful of their decisions, but reach out to be a resource and provide accurate information.
Collaborate with other local organizations.  Tourism needs to make the tent as big as possible right now.  More than ever, this is no time to be an island.  James Meacham and his team at Visit Rowan County, NC are doing a nice job of preparing both the community and industry partners for a gradual reopening of Salisbury and other communities through activities like creating best practices for reopening and operations with the local chamber of commerce and economic development commission and then sharing them with partners and the public.
Be flexible and adapt accordingly. Every American community is regrettably still one mass outbreak away from returning to a complete lockdown.
READY TO
Get Started?
Contact us any time for a discussion, proposal, or quote and we will gladly oblige. We are flexible and pride ourselves in personal attention, no matter how big or small the assignment.