Here we go again…the new travel planning confusion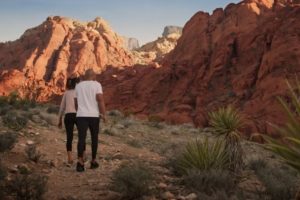 What happens in Vegas doesn't always work in places that aren't Vegas, but I often look to the smart people out in the desert for clues to trends in consumer behavior and then watch how they respond.  I don't think any destination pivots as well as Las Vegas does.
You may have seen the new Las Vegas Convention and Visitors Authority (LVCVA) television ad that debuted last week.  Themed as "a new Vegas for a new reality," the ad emphasizes a variety of intimate experiences available in the destination.  You won't see more than two or three people in any one shot–no artist-in-residence concerts, no crowded clubs, no imagery of a packed Strip. Some of that is likely by necessity, until more is known about how those quintessentially Vegas experiences will look and feel as they reopen.
But I think the ad is also reflective of a need to communicate the perception of personal control and safety. Even as America reopens, we know that not everyone is ready to venture into casinos, restaurants, and arenas.  And it's impossible for any destination or tourism partner to promote or guarantee safety, especially with an unseen virus.  But you can communicate the perception of safety by showing intimate experiences, wide open outdoor spaces, and time spent with loved ones.
It's also the perception of personal control over travelers' surroundings.  This latest research from Destination Analysts shows that activities that travelers most prefer right now are those where the individual has a great deal of personal control (or at least the perception of control)–outdoor activities, road trips, and visiting friends and relatives. And staying at a beach resort is considered among the top three most relaxing travel experiences, along with visiting friends and relatives and taking a road trip.  Despite viral stories like the guy dressed as the Grim Reaper visiting a Florida destination, it's likely most people feel pretty comfortable about the beach because it's viewed as an easy place to socially distance.
So yes, the perceived safety of a destination, attraction, or activity is important. But a feeling of personal control over their circumstances may be even more critical to the traveler right now. That's why the selection of effective imagery and being able to curate personalized and intimate experiences for the visitor (depending upon their level of comfort) is more vital than ever.
READY TO
Get Started?
Contact us any time for a discussion, proposal, or quote and we will gladly oblige. We are flexible and pride ourselves in personal attention, no matter how big or small the assignment.