Here we go again…the new travel planning confusion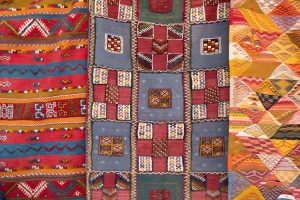 Alright, alright, alright.
We get it. There are all kinds of people who want to flaunt their scorn of social distancing, masks, and other coronavirus-related restrictions.  Their videos and photos make for good social media fodder that spreads virally (pun intended).  They spark outrage and distrust of our fellow humans.
But I still believe most Americans want to do the right thing.  Yes, as a nation we've done a poor job of educating the citizenry about what that right thing is and why it's important, hampered by a fragmented media, a complex message, and a lack of cohesive leadership.  Now America's visitor economy begins its slow return and our destinations, restaurants, retailers, attractions, and accommodations start to welcome travelers again.  Those same Americans who want to do the right thing will leave their homes and travel to places that in some cases look very different from their own cities.
America is currently a patchwork quilt of different stages of reopening, rules, and regulations. It's one thing for a traveler to know the limits of what they can and can't do in their hometown.  It's another thing for them to know what the current law of the land is two states away. Confusion will be the order of the day unless we take steps to help potential visitors understand what's open and what's expected of them as guests in our communities.
My home city of Asheville, North Carolina is just one example of Covid-19 confusion. The State of North Carolina has mandated one set of regulations in its reopening phases.  Buncombe County (where Asheville sits) has regulations that are slightly different and much tougher regarding masks (it's generally mandatory to wear them in most indoor public places). To add to the befuddlement, a suburban neighbor of Asheville–the charming town of Weaverville–has opted out of Buncombe County's mask requirements.  How's a visitor from, say, Illinois supposed to keep up with all of that?
I'm not blaming local officials for the differences in restrictions.  That's a different, complex issue.  And following local health guidelines is essential. But this is where destination marketing organizations and their partners must fill the information gap.  That gap includes everything from hours of operation to the status of dining options to mask requirements. It's bewildering enough for residents, but at least they generally know their local sources of news and where to find information.  Tourism organizations and hospitality businesses have to step up their flow of easy-to-find, updated, reliable information and assume that, no, not everyone knows. Otherwise the confusion becomes just one more barrier for the industry to overcome.
READY TO
Get Started?
Contact us any time for a discussion, proposal, or quote and we will gladly oblige. We are flexible and pride ourselves in personal attention, no matter how big or small the assignment.